Spend your next Vacation at Joe's Lodge
We want to invite you to relax on your lakefront deck, tell stories around your cabin campfire, and grill the best burger you have ever had. We insist that you take a hike, walk, run, and explore. We ask that you splash, swim, snorkel, paddle, dive, ski, float, tube, and wakeboard. We urge you to cast, jig, troll, crank, reel, and for goodness sake, keep your eyes on your own bobber!! 
We would be honored to have you, your family, and your guests stick your toes in the sand, and stay with us
(We do not allow use of ATV, RTV, or Side by sides on site, golf carts are welcome)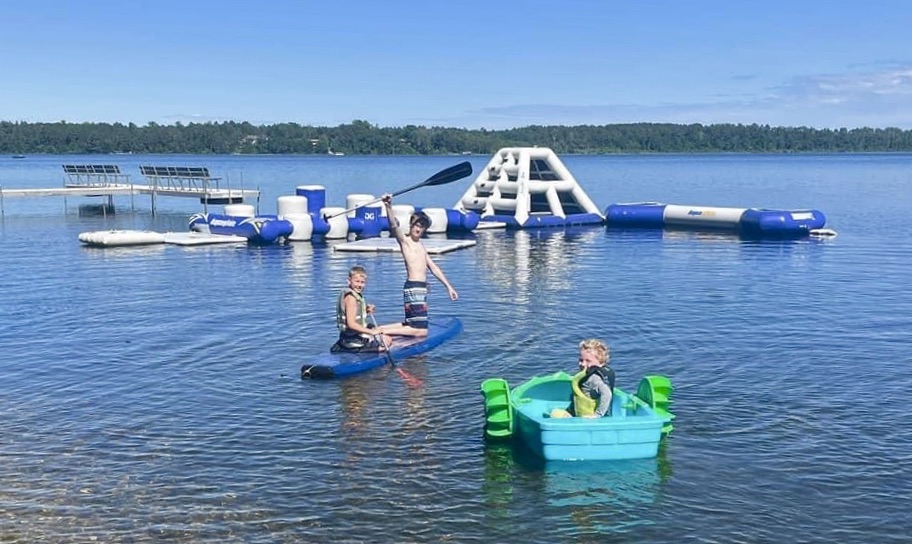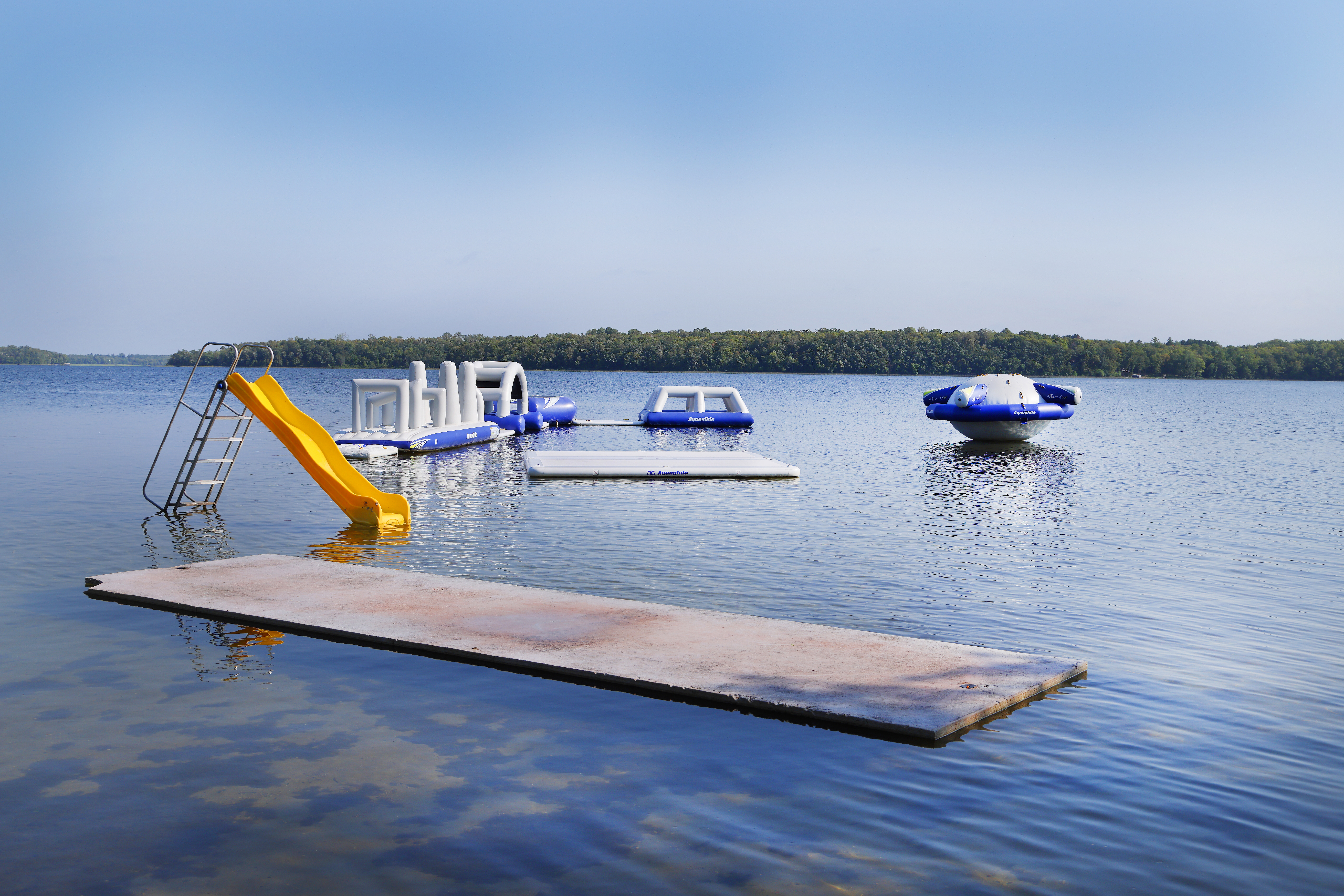 Enjoy two different beaches with amazing inflatable water toys.
Fish off of 7 different docks right on the Mississippi river, including our infamous T-Dock
Play on our two separate jungle gym playgrounds.
Play tennis or pickle-ball on our court
Walk, hike, or bike through the Chippewa National Forest.
The volleyball court is a great place
Learn about the culture of the Leech Lake Band of Ojibwe in Cass Lake.
The list is endless!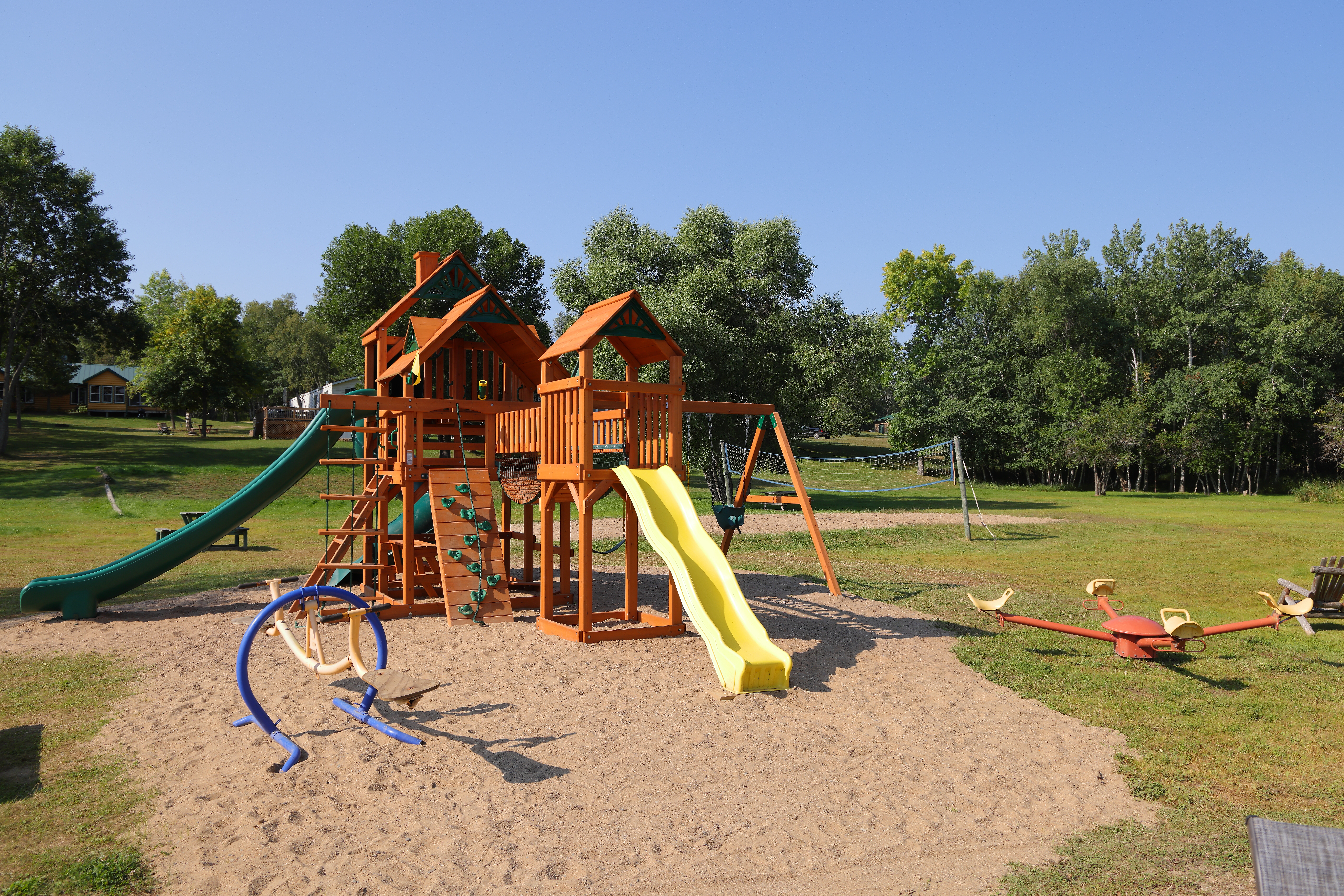 There's always something going on throughout the year for you to enjoy.
Our 40 acres include hiking trails that extend into the national forest land for the hiker amongst us, the birding group, and the nature lover. Make sure to take a pontoon trip out onto Star Island, where you can enjoy Lake Windigo, a lake within a lake.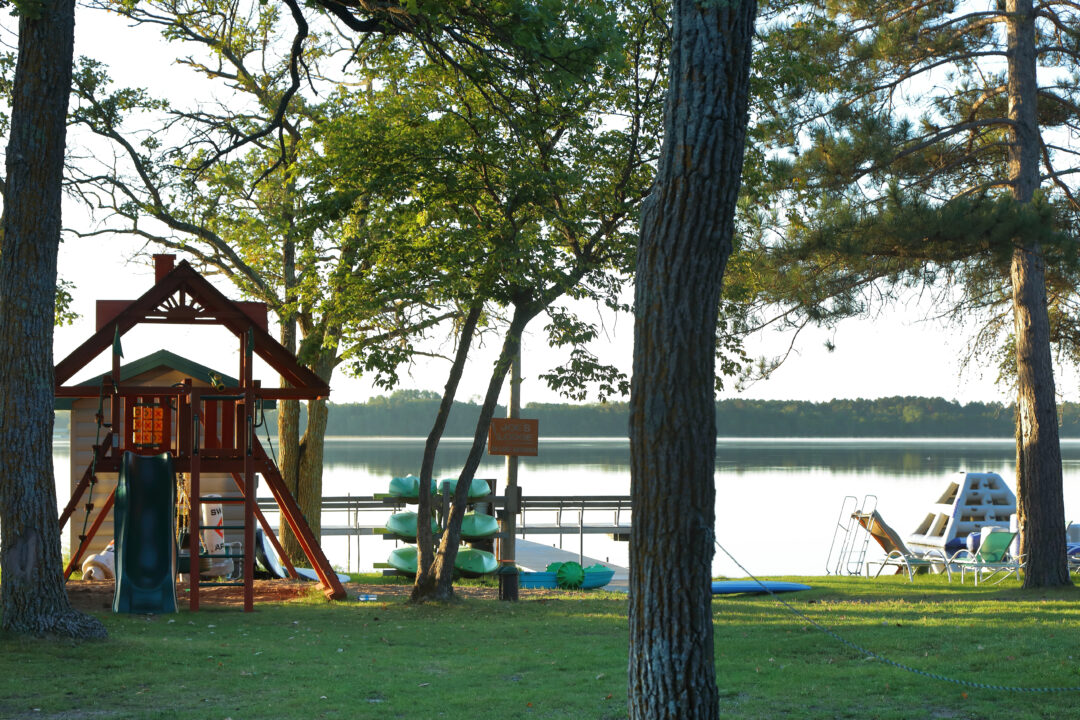 Hunting is second nature here and plentiful.
Winter finds a quiet, peaceful setting to enjoy the crisp, cool days for snowmobiling the hundreds of miles of trails, cross country or downhill skiing, ice fishing, and viewing the stars and northern lights.
Check Out These Nearby Golf Courses
Bemidji Town and Country Club
2425 Birchmont Beach Rd NE, Bemidji, MN 56601
Castle Highlands Golf Course
13848 Gull Lake Loop Rd NE, Bemidji, MN 56601
Greenwood Golf Course
1361 Swenson Rd NE, Bemidji, MN 56601
Maple Ridge Golf Course
1361 Swenson Rd NE, Bemidji, MN 56601
Sandtrap Golf Course
6355 Golf Course Rd NW, Cass Lake, MN 56633
Long Bow
6516 Long Bow Trail NW, Walker, MN 56484